Testimonials Module
Buy Now -

€7.00
Join Club
Extension Demo
Click for Joomla 4 version
A Creative Testimonials Extension
Introducing the J51 Testimonials Joomla module. Displaying testimonials are a great way to promote trust and encourage business with potential clients who visit your site. This easy to use module extension allows you to quickly create multiple testimonials from customers into a beautifully styled rotating carousel.
Release Date: June 19th, 2019
Compatibility: Joomla 3.x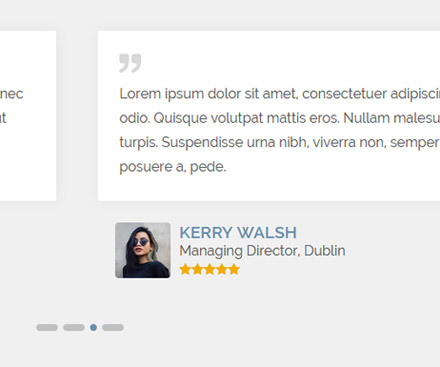 A host of options and features allows you extensive control of the layout and style of your testimonials. A fully responsive solution ensures perfect control across all devices. Beautifully styled and carefully crafted making it a perfect addition for your website to onboard potential customers.
Rotating multiple testimonials
Standalone module
Multiple layout options
Optional name, title, caption and rating per item
Fully responsive